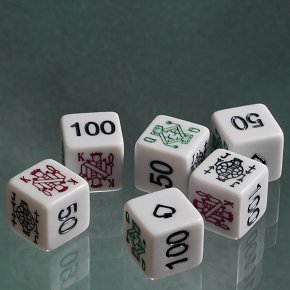 THIS PAGE IS NOT BEING USED AS OF 7-1-15
Any new business has start up pains!
If you happen to lose a dice or you just want dice only for TEN GRAND® you can order 6 custom dice.
High quality custom dice at a reduced rate of $4.95 each, plus $3.95 S&H (Shipping & Handling.)
There is no RETURN policy on just TEN GRAND® dice.
Buy Now – CLICK HERE